I had a lot of water questions this week so I thought I would put them all together in case you guys had some of the same ones.
IS WATER FROM THE OCEAN FILTERS, BOTTLED AND SOLD IN STORES?
The number of individual water products on the market is very large and with many products being local and regional even a water marketing guru would have a hard time keeping up. I imagine that somewhere in the free world some opportunist has created a seawater-based bottled water. However, other than as a gimmick this is not likely to become popular unless we ran out of fresh water. In short, the high salt content of seawater makes it horrible, and unsafe to drink. The cost to remove salt to make the water palatable is prohibitive.
HOW DO WE JUSTIFY DONATING TO REBUILD NOTRE DAME WHEN PEOPLE IN FLINT HAVE POISONED WATER?
I think the proper question here is simply. "why haven't we resolved the poisoned water issue in Flint?" Make no mistake, the cost to remedy Flint might be as much as $1.5 billion or more. It involves replacing most of the piping network. We can speculate as to why this has not been done but it isn't a stretch to think that part of the reason is that nobody wants to spend that kind of money, or try to find it. Add to that also the public embarrassment of leaders who let this happen now having to face the reality that the problem is bad and remains unaddressed. All-in-all, it is shameful what is going on in Flint.
WHAT IS THE WHITE RESIDUE I SEE IN MY SHOWER?
Most likely it is Calcium Salts that have precipitated once the water dries. If that is the case a water softener is your solution. Depending on how hard the water is, softening only the water that goes to the hot water tank may bring the total hardness down enough not to leave spots. You will need someone skilled at home water testing to help you.
DO SINK FILTERS ACTUALLY CLEAN TAP WATER?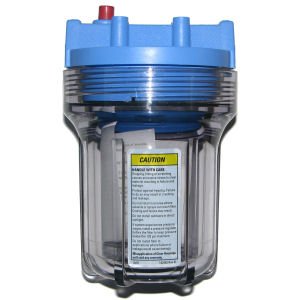 Sink filters are largely Granular Activated Carbon (GAC) compacted into a filter that is called a carbon block. These filters will indeed help improve the quality of your water. Primarily GAC removes chlorine compounds and people sensitive to chlorine often swear by these filters. GAC will also remove harmful organic chemicals such as pesticides or solvents. They work, but they are not a panacea for all contaminants. For instance, they don't have a high affinity for toxic metals like aluminum and lead.