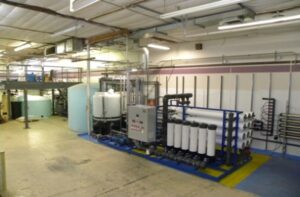 Just a brief recap here for those of you interested in groundwater. The NGWA association is the most potent group for promoting and educating on the topic of groundwater. I made some great contacts here for my work with my new corporation, Glanris, but came away with a few things standing out in my mind.
As important of an issue as our drinking water quality is, there was a thunderous lack of water technology companies present in the exhibition hall.
The bulk of exhibitors were involved with the drilling, pumping and transporting groundwater. in other words, there were a lot of experts in using groundwater but very few in saving and reuse of water
The city of Memphis, where I reside has a Groundwater Institute at the University of Memphis. It also has a citizen's action group and a Facebook page dedicated to "saving our aquifer". Sadly, with all this supposed care, to my knowledge the city of Memphis was nowhere to be found at this conference. As a matter of fact, I didn't really encounter a whole lot of city representatives, and even fewer governmental representatives
My takeaways from this show were very favorable for those who participated, but also disappointing in seeing who was not at the event. A man I admire, former Memphis Mayor A.C. Wharton, not a water expert, but a man who recognized the critical importance water has in our lives once said to me, "the problem with caring for our water is that as long as people open the tap and the water comes out, they are oblivious to addressing future threats to it.  I have written this sentiment many times myself. For me, the big takeaway from the NGWA convention is that still today, in America, we just don't give water the attention it deserves. My fear is that one day it may be too late.
WHAT WILL YOU DO TO INSURE THE SECURITY OF YOUR WATER?