I have decided to start a regular post for the best and most popular reader questions of the month. So, let's take a swing at it.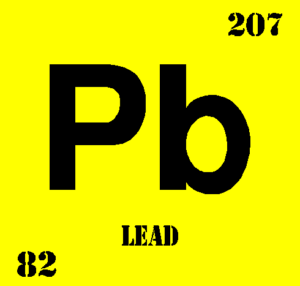 WILL A BRITA FILTER REMOVE LEAD FROM TAP WATER?
Brita does not advertise that their filter removes or reduces lead. I imagine this is for legal reasons since even the very smallest amount of lead can cause health problems. Brita uses some ion-exchange resin which doesn't have a great ability to select one metal over another. So technically speaking, I imagine that if a chemical analysis was performed, the Brita filter might in-fact reduce lead. However, this is not an endorsement to use a Brita filter if you suspect lead in your water. I am also not suggesting that the Brita filter will safeguard you against lead. It won't. Always yield to what the manufacturer claims. In this case, Brita does not claim lead removal and that is the answer that one should accept. So, no, a Brita filter will not remove lead.
HOW DO YOU DISTILL WATER?
When you boil water it reaches 212 degrees Fahrenheit and steam is produced. The steam contains almost 100% water molecules and nothing else. In distillation, the steam is directed into a cooling tube which brings the temperature of the steam below the boiling point and allows it to condense back into the liquid state. It is then collected in an assigned receptacle.
IS IT WORTH BUYING BOTTLED WATER OVER TAP WATER?
Bottled water offers convenience, portability, and safety in areas where the water is contaminated. In these cases, bottled water is absolutely worth it. Other people simply don't like the taste of their tap water and for them, it is more than worth it to use bottled water. For those that object to the smell of chlorine, simply allowing tap water to sit for a while will allow much of the chlorine to evaporate. User beware that once chlorine has left the water, bacteria and other organisms are free to grow in it. So, if you leave it to sit, don't do it for more than a few hours. Finally, if you are wanting to know if bottled water is a solution to replacing all the water used in the home, the answer is a resounding no. The average household uses about 450 gallons of water per day. At a rough price of a dollar per gallon, a family would be spending 450 dollars a day on bottled water.