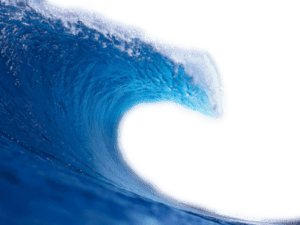 I make no secret that I am a Christian, but I promise you, I am not writing to preach to you. Instead whether you are a believer or not, I think it is interesting that the Bible has many references to water. Even before modern man started writing about water, the scribes of the Bible, quoting Jesus, foretold of it's importance in those ancient times. This first quote blesses those who bring water to those who don't have it. Important then just as it is today.
Matthew 10:42 ESV 
And whoever gives one of these little ones even a cup of cold water because he is a disciple, truly, I say to you, he will by no means lose his reward.
Next, how many of us find peace, tranquility and healing when we are near water? Long before we started taking vacations to the sea, the lake and the pool, water was a symbol of relaxation and safe harbor.
Psalm 23:2

ESV 
He makes me lie down in green pastures. He leads me beside still waters.
Finally, who has not experienced the refreshing, rejuvenating quality of water? Close your eyes and think about how luscious it would feel right now to be standing under a gentle tropical waterfall, or being splashed by a cool Hawaiian ocean wave. It is more than coincidental I think that Baptism, which Christians recognize as the ultimate refreshment, is also based in the wonderful qualities of water.
Acts 22:16

ESV
And now why do you wait? Rise and be baptized and wash away your sins, calling on his name.'
I would venture to say that other books of faith likewise make similar references to water. So, if you are a person of faith, and for sure if you are a fellow Christian, give thanks for water tonight for surely it is the source of both physical and spiritual life.